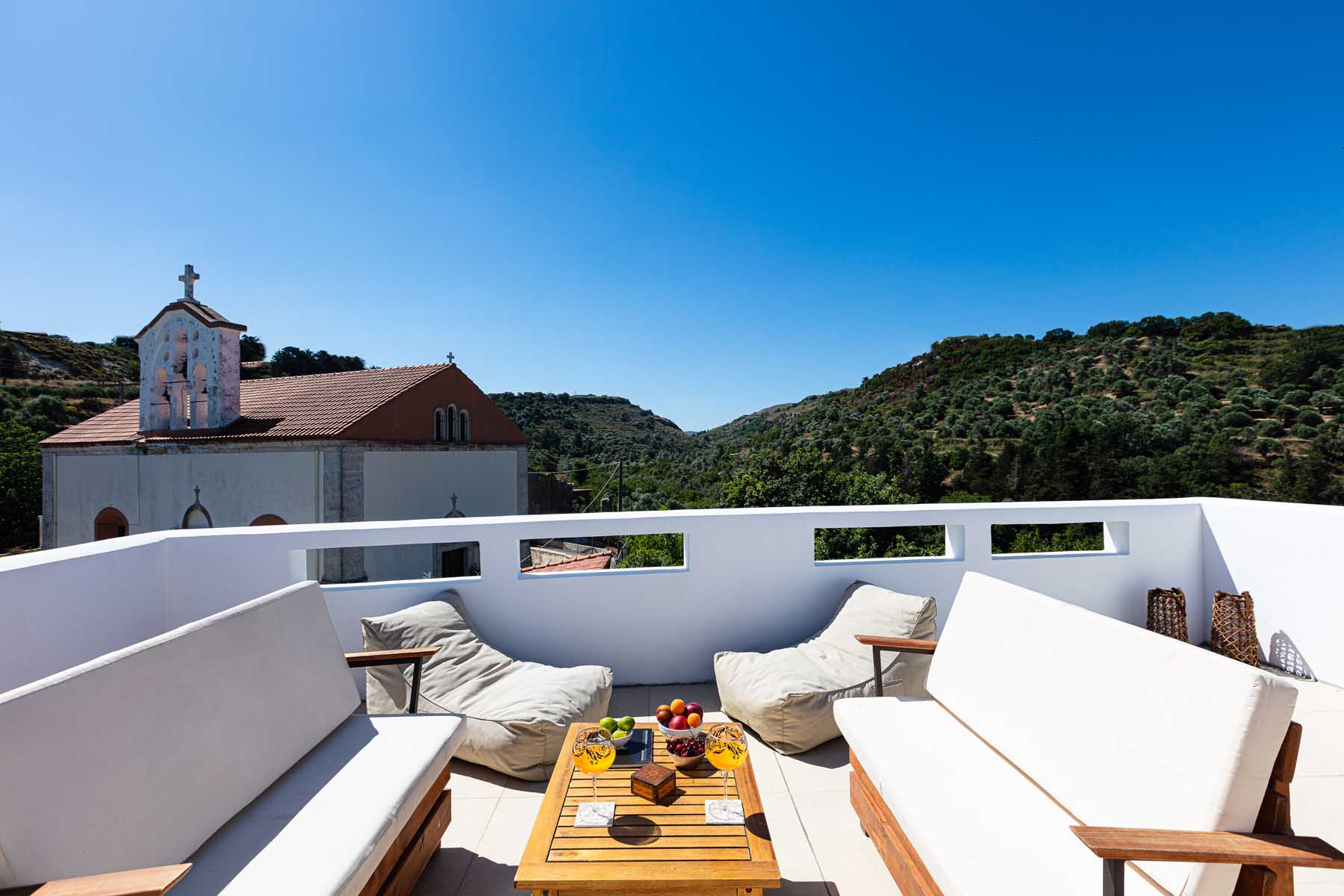 Location
The small and quiet settlement of Kare, with its 110 friendly inhabitants is located at an altitude of 460m at the foot of Mount Vrysinas, at the edge of the valley of olive trees. The sacred tree of the ancient Greeks. In the ancient times, a simple olive branch was the prize of struggle or a token of gratitude, offered by the priests of the city at that time.
Ideal location for nature lovers who can take a wildlife hiking route from the foot of Mount Vrysina's where villa Αprinia is located, till the mountain's high top at a distance of 13km, reaching the Minoan peak Sanctuary.
We also recommend that you take a relaxing easy walk towards the following to Kare village, Goulediana. Continue afterwards to Geni village, to meet 3 beautiful artificial lakes on a green valley, making a big round circle of almost 8km , to return to Kare village and villa Αprinia.